The Rabbit Hill Dwarf Breeds presents: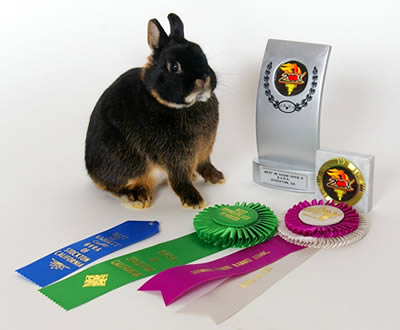 Rabbit Hill's I'm It!
Black Otter Netherland Dwarf Senior Buck
Open Best in Show Winner-Stockton-02/08 out of 1000+ rabbits
Reserve in Show Winner-Grand National Show-San Francisco 04/08
9 Grand Champion legs and counting!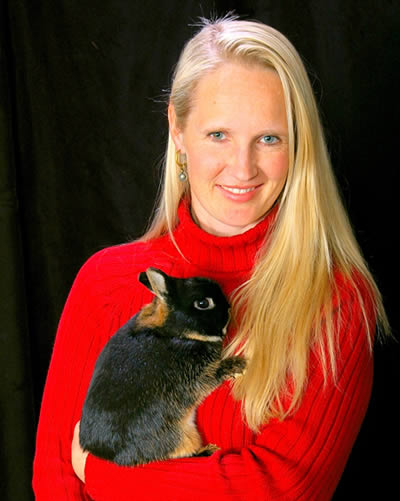 Welcome to "the Rabbit Hill." We are a small, SF Bay Area rabbitry, specializing in Holland Lop & Mini Rex dwarf rabbits. Occasionally we also have Netherland Dwarf and Jersey Wooly's for adoption. Both pet and show quality rabbits are available from grand champion breeding lines. Abyssinian, Peruvian, Texel and American Guinea Pigs are our cavy specialties.

Weekly trips to our 4th and 6th grade classrooms ensure exceptionally child friendly bunnies and cavies. Grass run access and organic vegetables are a part of our daily routine. We look forward to hearing from you!


I would like to thank Linda Pett, Sarah "Dione" Freeman, Candace & Meganne Vaivadas and Amy Hiroshima for all of their support, advice and the wonderful rabbits that they have all sold me.

Special thanks to Tony at Miyoji Productions without whose insight this web page would not have been possible.
What's Hopping at
the Rabbit Hill!